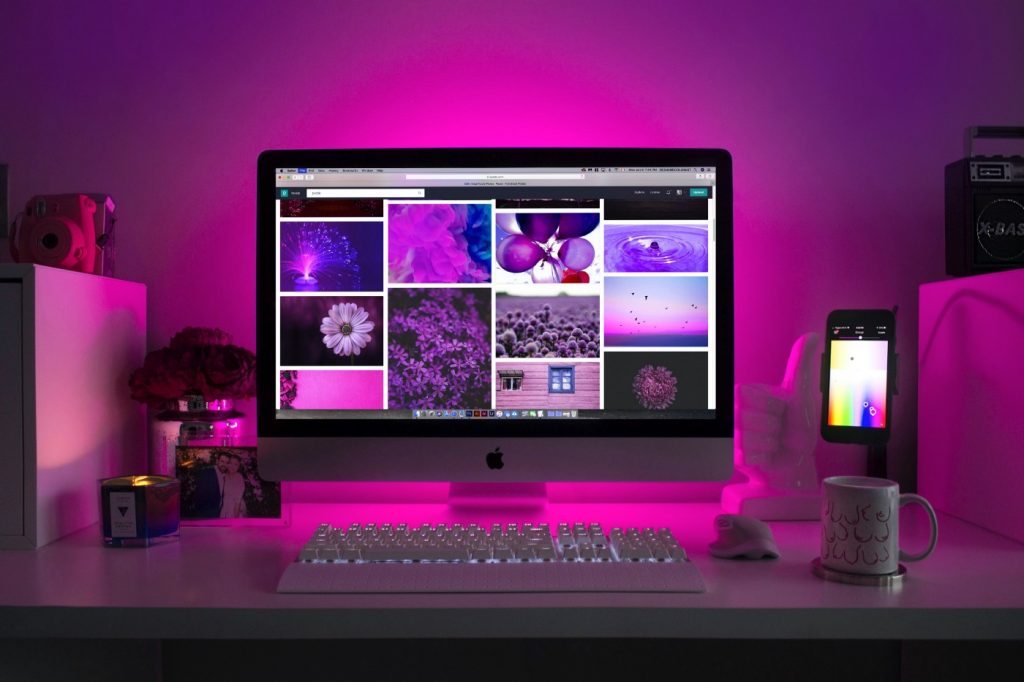 Edge computing has the potential to bring the networked world closer to home. And forecasts indicate that it will dominate the network environment in the near future.
As the internet continues its ongoing expansion, an increasing share of its activity will take place at the Edge. Research firm Gartner predicts that more than 50% of enterprise-generated data will be created and processed there.
Tech behemoths such as Google, Microsoft and Amazon are already encroaching on what has traditionally been telecommunications turf. Multiple initiatives have made headlines — Google Global Mobile Edge Cloud, Amazon Wavelength, Microsoft Azure Edge Zones — and sobering reading for telco operators across the world.
Simply put, tech newcomers are taking aim at telecom stomping grounds.
When it comes to this showdown however Telcos should know that they have a gun in the proverbial knife fight. 5G and Edge Computing will require data-handling facilities like none other, and only telecom operators have the network infrastructure to cope with that type of strain.
The Devil's in the Data
The crucial fact about a 5G world is the sheer quantity of data it will face.
Edge computing will have to deal with an enormous amount of digital information, coming in varying sizes and relying on super-fast connectivity. What this means is companies in charge of the Edge will need the significant infrastructure and resources to deal with it.
Take, for example, self-driving cars, which are predicted to make tremendous demands on data. According to Intel, an autonomous car will create 4TB of data in about 90 minutes of driving. For some perspective, this is equivalent to the amount of data that 3,000 human internet users generate in a single day. This has staggering implications: in an hour and a half of driving, one million autonomous cars will match the data use of 3 billion internet users. For each car to work, enormous quantities of data will need handling quickly, securely and efficiently.
Why Telcos are in the Driver's Seat
The good news for Telcos is that they are uniquely suited to manage this data explosion. Thanks to an existing network infrastructure, telecommunications companies can meet the oncoming data demand far better at this stage than any newcomer. They have a major early advantage but must exploit this quickly if they wish to own the Edge in the long term.
Telecom operators have the upper hand when it comes to delivering deterministic low latency connectivity under 20ms, in my opinion the base level for real-time applications such as cloud gaming, autonomous cars and drones. Real-time applications rely on a communication path free from jitter (delay variance), packet loss, congestion and deterministic routing. Telecom operators can uniquely oversee the end-to-end communication path to ensure deterministic connectivity. As it stands, it is pretty much impossible to meet the 20ms latency requirement if it is attempted from a data centre outside of the telecom operator's core. As soon as the application traffic leaves the telecom operator's core network, it forfeits integrity, manageability and control.
Current Content Delivery Networks (or CDNs) are not optimized for processing large amounts of data received from users and their devices. What's needed is a new type of inverted Edge CDN solution that can receive large amounts of data from end users and devices whilst having the processing clout to perform computations at the Edge. Telecom operators have the infrastructure, know-how and operational capabilities to deliver the new Edge CDN solutions and sustain the data between the cloud and users.
Leading the Next Major Evolution in Connectivity
Edge computing is the internet's next kingmaker. ABI Research estimates that the penetration of edge servers in telco infrastructure represents a US$54 billion opportunity by 2024.
Whoever owns the Edge will guard the gates to online power. Webscalers already know it. That's why efforts to capture this territory are already underway: Amazon's Wavelength project; Google's Global Mobile Edge Cloud (GMEC) strategy; Microsoft's Azure Edge Zone, are just a few examples of the strategic moves being made towards Edge solutions.
Telecom operators should see this as an unmissable opportunity. Safeguarding their position will rely on driving beyond incomers through making solid technological strides. Fail this, hesitate to take advantage of their strong positioning in these early stages and they risk being cut out of the next major evolution in connectivity.